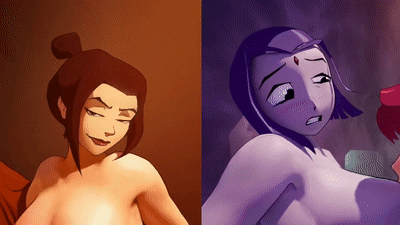 Happy New Year!
Since it is now the future, I've been dabbling in new technologies.
I have made panoramic drawings before, however, they have never actually been Sterioscopically 3D. Now that I've gotten a VR rig myself I've become able of making actual 3D VR drawings myself with the help of Blender.
It's some really cool stuff, you can actually feel the scope of the characters as if they were in front of you.
Right now I've made 2 such works. One is an Azula pinup, the other one is a POV scene with Raven and Starfire.
I've made the Azula piece free for everyone.
I'm learning Blender as I go. This has pretty much been the first time I've properly used the program. The end game would be a 3D VR animation with cel-shaded characters like I've done all my animations before.
To view this piece in VR for the full 3D effect, Oculus and other devices users can download the full piece directly by clicking here.

However, the Raven and Starfire piece for now will be exclusive to my subscribers.