July 2021 Sex Scene Poll #1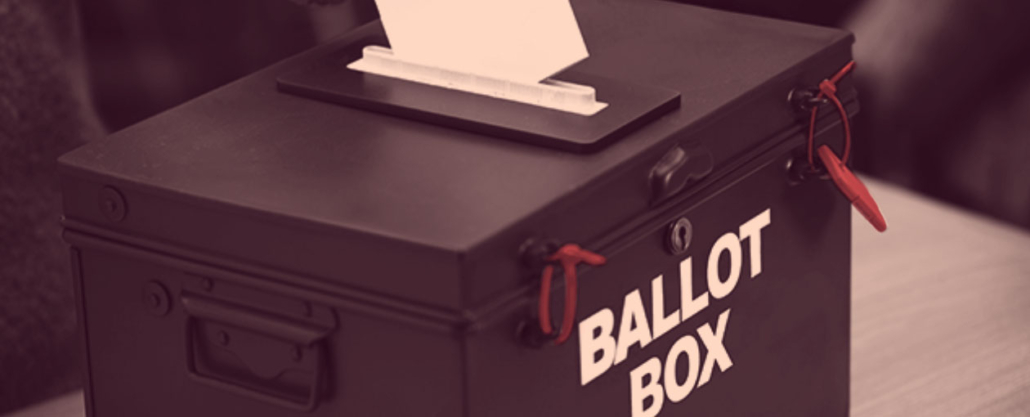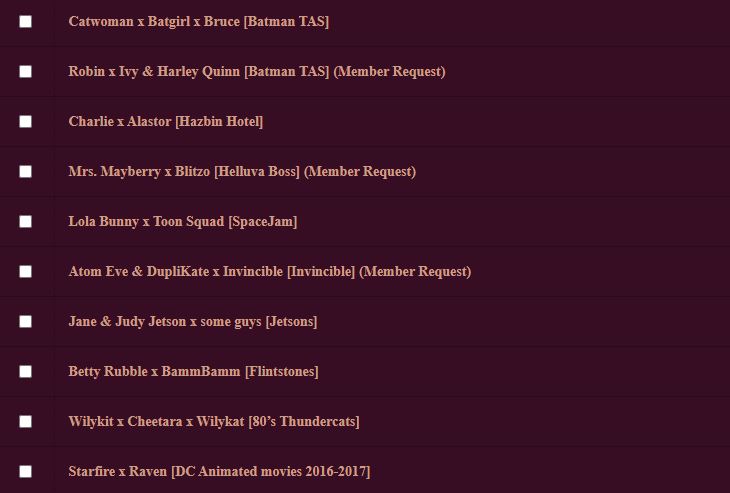 What would you be voting for?
Catwoman x Batgirl x Bruce [Batman TAS] Final part to my Catwoman & Batgirl series of drawings. Where they are both on top of Bruce riding him while making out and cum-swapping with each other.
Robin x Ivy & Harley Quinn [Batman TAS] (Member Request) A 2 panel drawing. In both panels a young Robin is tied up in Ivy's vines. The 1st is a closeup of Ivy making out with Robin and squeezing her big boobs against his chest. While the 2nd panel is of Harley giving him an enthusiastic boobjob.
Charlie x Alastor [Hazbin Hotel] A scene of Charlie getting fucked silly in her bed by Alastor as if it was a part of a deal they made. Meanwhile Vaggie is beside her holding her hand in support and looking away in uncomfortable embarrassment.
Mrs. Mayberry x Blitzo [Helluva Boss] (Member Request) A scene of Biltzo banging demon form Mrs. Mayberry on his desk as Moxxie walks in on them.
Lola Bunny x Toon Squad [SpaceJam] 2 Panel drawing. 1st panel is of her exiting the shower with with a surprised blush on her face as she looks at the team. 2nd panel – she gets gang-banged by the ToonSquad in the locker room.
Atom Eve & DupliKate x Invincible [Invincible] (Member Request) A POV scene from Mark's perspective as he is having a threesome with Eve & Kates. He's mainly banging Eve on a bed, but Kate's copies are beside her making out and kissing, smooching on her neck.
Jane & Judy Jetson x some guys [Jetsons] Part 2 of my last Jetsons pinup. Both girls would be railed beside each other doggy style by some men. Judy would be face down from her hands getting so weak because of her orgasm while Jane would be much more composed and looking down at her in a coy manner.
Betty Rubble x BammBamm [Flintstones] A scene of grown up BammBamm picking up and passionately railing Betty from behind as Betty tries to turn around and make out with him in the heat of the passion.
Wilykit x Cheetara x Wilykat [80's Thundercats] A scene of aged up Wilykat and Wilykit are snuggling and making love to Cheetara. All 3 of them are standing. Wilykat is taking Cheetara from behind and as Wilykit is snuggling and sucking Cheetara's big breasts.
Starfire x Raven [DC Animated movies 2016-2017] Part 2 of my last Starfire x Raven drawing – a POV drawing from Robin's perspective as Raven rides on top of him as Starfire comforts and makes out with her. Essentially the true reboot of my "Fun" piece I did back in 2017.