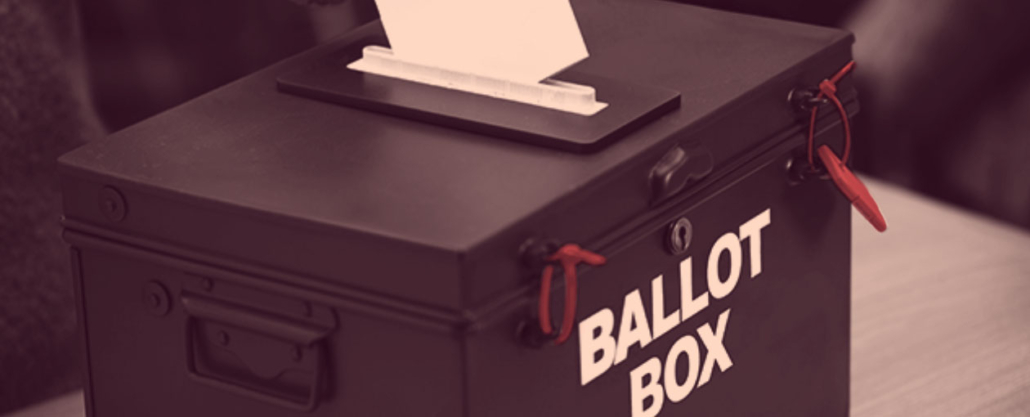 Currently, I'm running 2 polls at the same time. From both of them I'm going to be drawing the TOP 2 or 3 runner-ups, making it 4-6 drawings in total!
Pinup Poll                              Sex Scene Poll
Previous poll winners are…
Raven & Starfire [TeenTitans] (Pinup)
Shego, Kim Possible x Henchmen [Kim Possible] (Sex scene)
Kida Nedakh & Audrey Ramirez & Helga Sinclair [Atlantis] (Member Request) (Pinup)
Maleficent x Prince Philip & Princess Aurora [Sleeping Beauty 1959] (Member Request) (Sex scene)
Kim Possible [Kim Possible] (Member Request) (Pinup)
Here are more details on what my subscribers will get to vote.
For the PINUP POLL
Toph & Katara [Avatar: The Last Airbender] I hope to make this a 3D VR drawing. A POV pinup of aged up fully nude Toph undressing and presenting Katara to the viewer as both of them stand in a water pond.
Rosalina [Mario games] (Member Request) A POV show of viewer tearing open Rosalina's driver bodysuit revealing her busty body.
Olivia Octavius & Peter B Parker (Member Request) A POV pinup from Parker's perspective of Oliva Octavia flashing open her lab coat in a sassy attitude revealing that she is wearing a sexy lingerie and is down to fuck.
XJ9 in Human Suit [My Life as a T3enage Robot] A pinup where XJ9 is in her ginger human bodysuit and admiring herself naked in front of a mirror.
Dexter's Mom [Dexter's Lab] A butt focused pinup which depicts Dexter's Mom in her green bikini climbing down a pool ladder. She also has a red hand-print on her butt cheek implying that she was just smacked on her butt and she's turning around to find out who it was.
Lindsay, Gwen and Courtney [Total Drama Island] (Member Request) A POV of a hidden in a camera in the girls changing room as a nude Lindsey finds it and gleefully points it out to everyone who then turn to her shocked and angry while in state of undressing.
Maddie Fenton [Danny Phantom] After developing a style that fits well with Kim Possible designs, I'd like to finally try drawing Butch Hartman designs. I'd like to start with a Maddie pinup where she is undressing from her suit covered in ectoplasma after some ghost-busting.
Aayla Secura & Ahsoka Tano [Star Wars] (Member Request) A pretty abstract pinup of Aayla Secura being shown off busty and fully nude by Ashoka who is also fully nude but slightly behind Aayla.
Wendy [Gravity Falls] (Member Request) A POV pinup of the viewer looking at Wendy as she's leaning over a bed while looking back at him in nothing but her panties and unbuttoned green shirt.
Frankie Foster & Bimbo Frankie [Fosters Home] Basing the Bimbo Character off of this spin-off comic. The pinup would be a contrast of expressions in a scene where the real Frankie trying to take a shower and the bimbo Frankie gleefully barges in on her to take a shower with her.
Jinx and Vi [Arcane] Pinup of both girls lounging on the couch staring at the viewer looking horny and maybe a bit stoned. Vi is lounging with one of her feet on the seat making her spread her legs a bit. Jinx is laying upside down on the couch with her head hanging off the seat and her leg resting over Vi's shoulder and Vi is sliding her hand down that leg's thigh. I'll do my best to replicate the show's style.
Jane Porter [Tarzan 1999] A tasteful pinup of her undressed in her tent and getting caught off guard by someone.. (Once drawn, this will be followed up with a Sex Scene Poll post.)
WonderWoman x SuperGirl x Amazonian [Justice League Unlimited] A lesbian scene where Supergirl is going through some sort of an "amazonian initiation" where she is being caressed, undressed, and rubbed by other busty nude Amazonians as WonderWomen is trying to assure her to not be worried while also undressing.
Supergirl [DC Super Hero Girls (G2)] (Member Request) A POV drawing of her laying with her shirt rolled up being covered in cum and her looking at the viewer in mild annoyance from the mess.
For the PINUP POLL
Coco Diablo & Velma [Scooby Doo] (Member Request) A scene Velma working for Coco as a lingerie model and really enjoying getting passionately fondled and grouped in the dressing room by Coco.
Ann Possible x Men [Kim Possible] A gangbang scene where Ann is getting DP'd by bunch of random dudes while, in a care-taking manner, she is trying to wrap a condom on another dude so he could rail her too.
Helen Parr & Aunt Cass x Viewer [Big Hero 6 x Incredible] POV scene of the viewer getting a boobjob from Aunt Cass's boobs as Helen is behind her rubbing them on the viewer's dick.
Bulma x Gohan [Dragon Ball Z] Scene of Milf Bulma getting railed against a glass wall by student Gohan from the Buu saga
Clover, Alex and Sam x Men [Totally Spies] A top down view of all the girls getting railed in their catsuits from the last pinup. Sam composed in the center as she's being spitroasted and enjoying it. While Sam and Alex are reluctantly banging and blowing other dudes.
Loona x Vortex & Milly x Moxxy [Helluva Boss] (Member Request) A scene of both girls getting railed at the House of Asmodeus by their dates. Milly is laying on top of Loona having been cream-pied by Moxxie and is looking back at him pleased for getting filled. Loona is below her annoyed that she probably didn't get any action but was still glazed all over her face and hair by her boyfriend.
SpiderGwen x BlackCat x Spider-men [SpiderVerse] (Member Request) Part 3 to my SpiderGwen and BlackCat set. This time both women have swapped the guys and as they ride them they make out with each other.
SuperGirl x Batman & Batgirl x Superman [Justice League] (Member Request) A Scene set in Wayne manor from Alfred's perspective as he walks in on them to serve them refreshments while all 4 of them fucking in the living room. Superman and Supergirl are trying to cover themselves and feeling awkward by such an interruption, while Bruce and Barbra are seemingly used to it.
Sabine Wren [Star Wars Rebels] (Member Request) A scene of Sabine getting gang-banged by storm-troopers on her knees while she's still expressing a very sassy attitude like she's actually enjoying the rough play.
Korra x Bolin & Asami x Mako [Legend of Korra] Part 2 of "Refreshment". 2-3 panel drawing where both girls are leaning over the bar table and laughing while trying to drink from the same beverage, while Mako and Bolin are railing them from behind and messing with their balance.
Rogue x College guys [X-Men Evolution] Part 2 to the Piercing pinup. This time it would be a two-panel party orgy scene where Rogue is riding a guy on his lap while sucking off another one in front of her. A noticeable theme is that all of the guys are trying not to make any skin contact thus they are all wrapped in condoms.
Chell x Tulio and Miguel [Road to Eldorado] Bringing her back to see how well I'd draw her now. The scene would be an ass-focused drawing of Chell riding Tulio as Miguel out of frame approaches from behind ready to double penetrate her.
Megara x Demons [Hercules 1997] Sex scene of her getting pounded from behind by demons in Hades while she's blowing others from the front. The main point of the scene would be her stops the slurping of one demon to look at the next one in line with a huge cock and gives a sassy expression like "Can't a girl catch a break?"
Harley Quinn & Poison Ivy x Kiteman [Harley Quinn Show 2019] (Member Request) POV scene from Kiteman's perspective as Harley is reverse cowgirl riding him with her big ass, while both girls are making out and looking back at the viewer