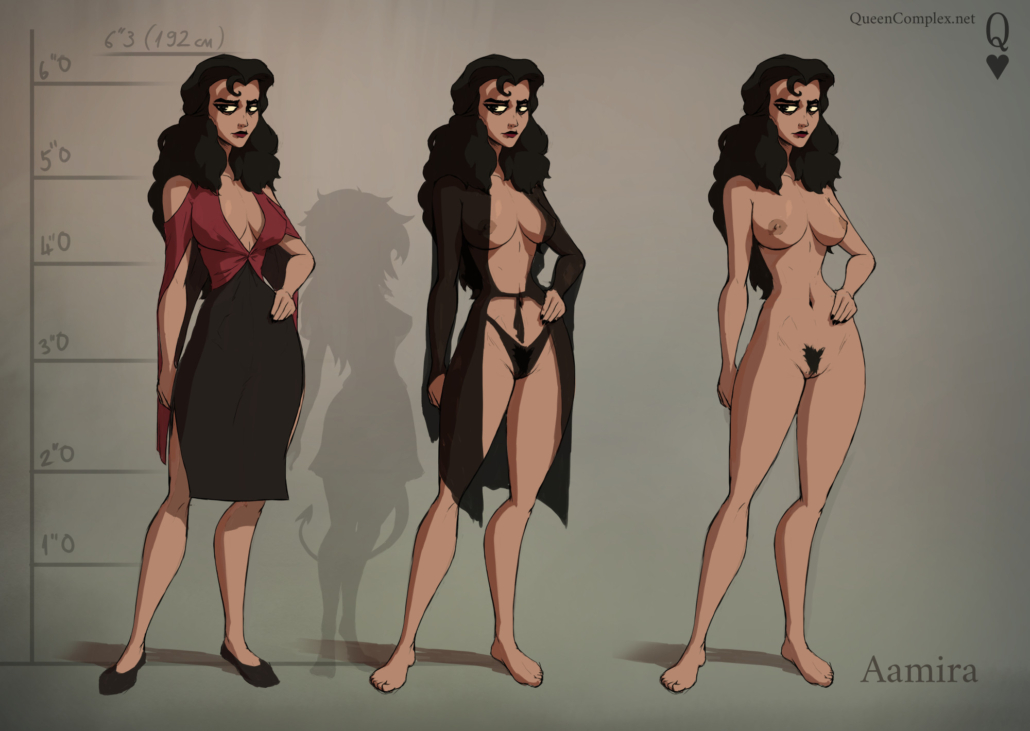 This is essentially a reveal for my Super Top Secret NSFW Game which I have often mentioned in my NG blog posts.
It is going to be a Harem Game with Spooky/Supernatural/Monster Girls!
The setting and themes will be of Ancient Sex Cult Mysteries with a mix of Ghoul School vibes.
Game will take place in an estate of higher arcane learning.
So far gameplay wise, it's planned to be something between an exploratory Point&Clicker and a Graphic Novel.
To start off my gradual reveal, I present the first character I created for the game – Aamira, a Vampire from the time of Ottoman Empire and a Witch.
Aamira is a very stoic, no-nonsense person, but like almost all of the upcoming characters she has a very sexual side. She is essentially the leading figure of a sex cult and a headmaster figure. She's been around long enough to have done and seen it all. Personally she has a sexual preference for power difference dynamics – She ether likes to dom or be dominated if there is anyone who can.
I'm going to revealing a lot more characters as time goes on so keep tuned.
If you think this project is worth while and wish support it, nothing can help me more than a subscription to this site :]