This is one of many concept art posts for a "spookie" supernatural themed NSFW Visual Novel Game that I'm planning on doing!
The game's current working title is ESTATE OF THE LAID
[You can Click Here to view rest of my Game Updates]
…………………………………………………………………………………………………………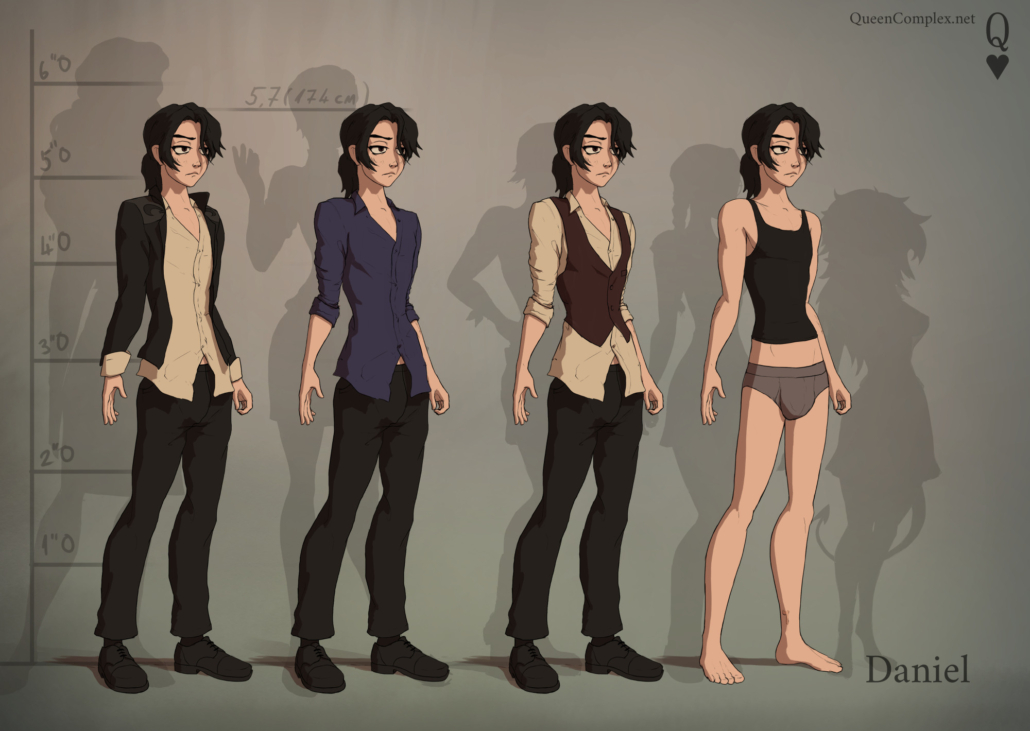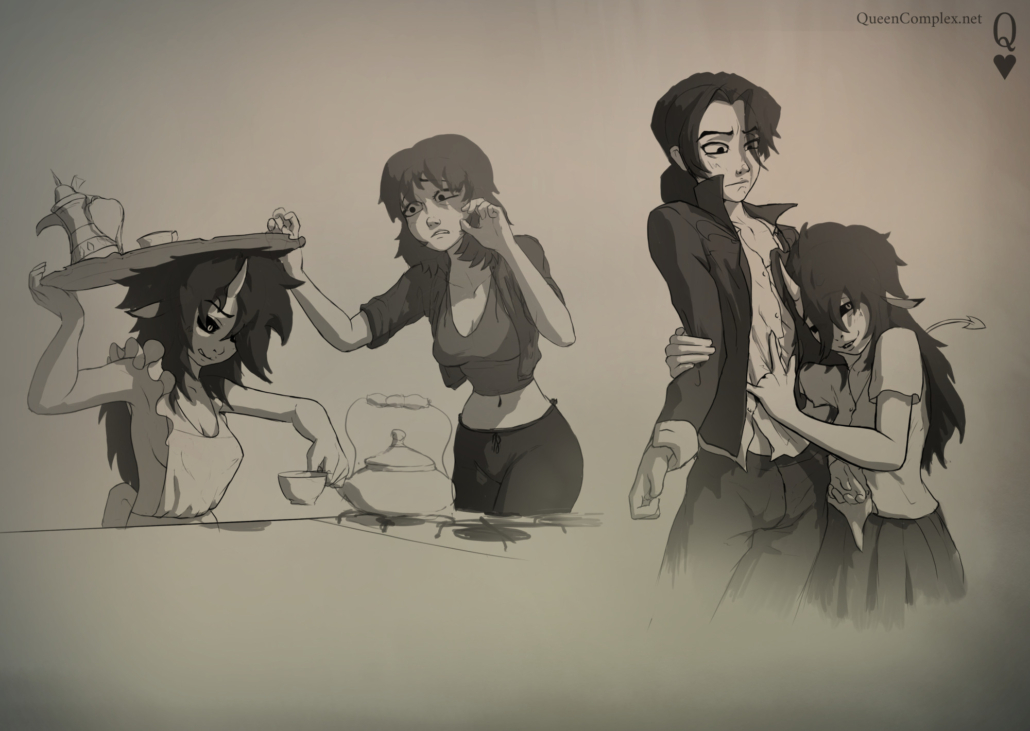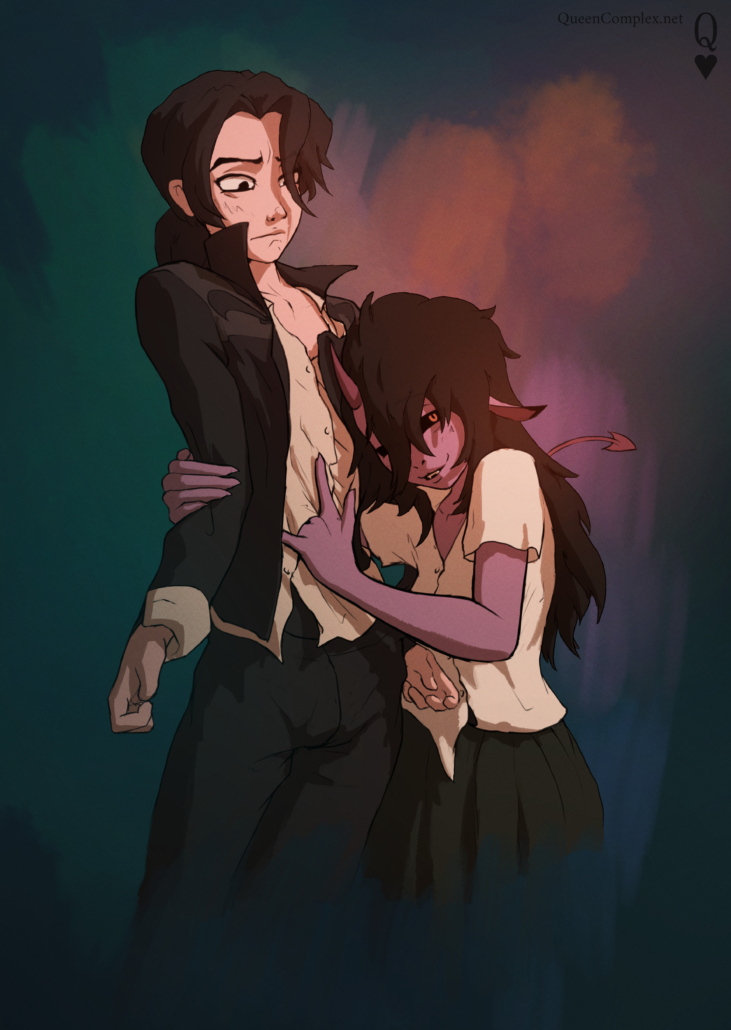 This I plan to be the protagonist – the guy you'll play as in my spooky girl harem game.
Yeah, he's on the feminine side. There are several reasons for that.
Firstly, contrast – there is going to be a big Jojo's pillar man looking guy later. I plan for it to form a David on Goliath kind of dynamic by the end.
Secondly, I wanted him to be in the middle between "The Milfs" and "The Girls". To "The Girls" he should be more equal as BF material, but for the Amazonian sized "Milfs" he is to be more like a boy toy.
I left the silhouettes of some of the female characters in the background for a sense of their size differences. The guy is 5,7 feet tall – a little below the US male average, but he is packing an 8-incher.
His supernatural gimmick is that he is the latest incarnation of the "Anti-Christ". So he's pretty much royalty which I believe should help him with the girls.
It doesn't mean that he'll be a sociopathic scumbag, the title is something that is more thrust upon him.
I'm aware how his default expression might make him come off, but I'll do my best not to make him smug and pompous in further executions.
Also, because of their shared background, him and Billi are going to be quite a duo.
If you think this project is worth while and wish to support it, nothing can help me more than a subscription to this site :]