Concept Scenes 11-17 [Nurse's Appointment]
This is one of many concept art posts for a "spookie" supernatural themed NSFW Visual Novel Game that I'm planning on doing!
The game's current working title is ESTATE OF THE LAID
[You can Click Here to view rest of my Game Updates]
…………………………………………………………………………………………………………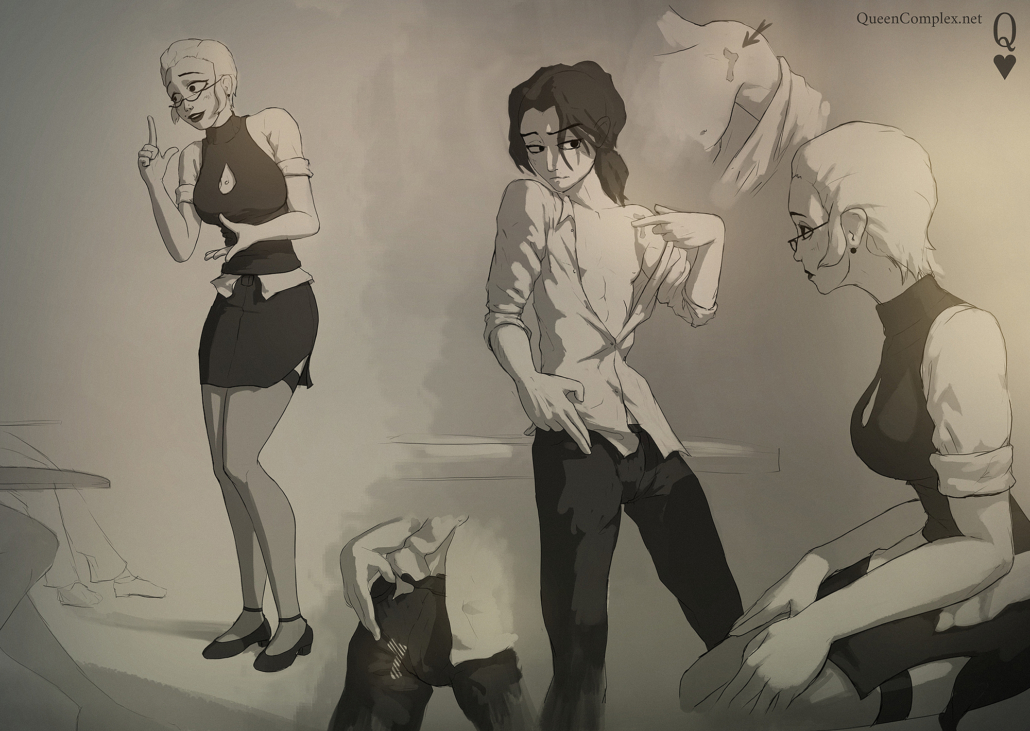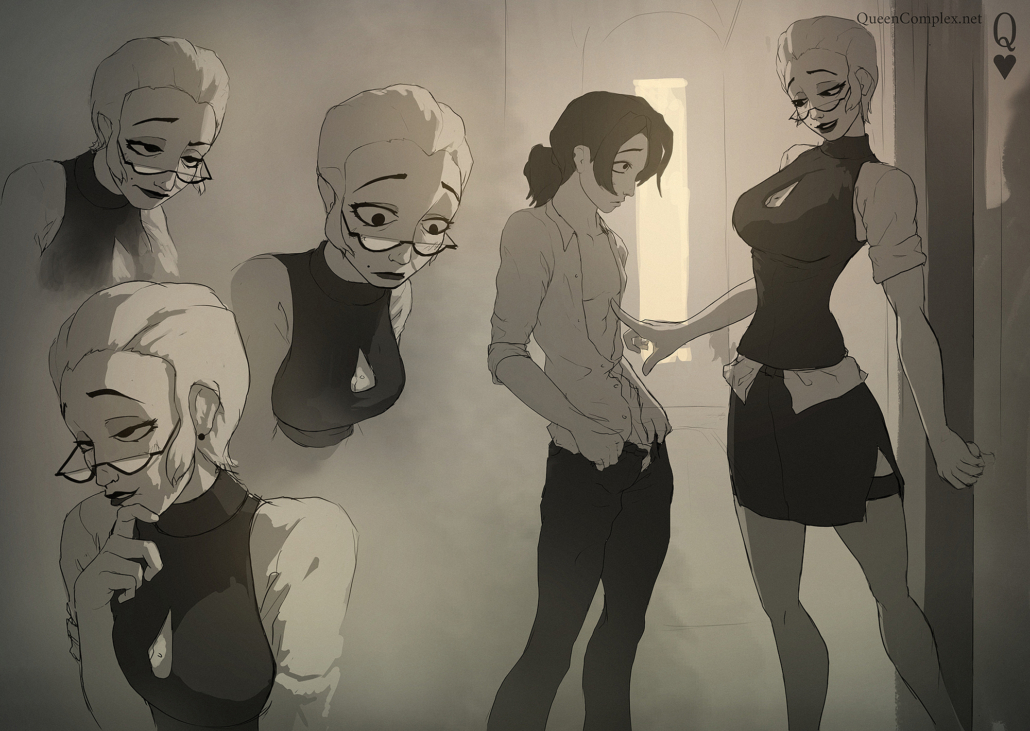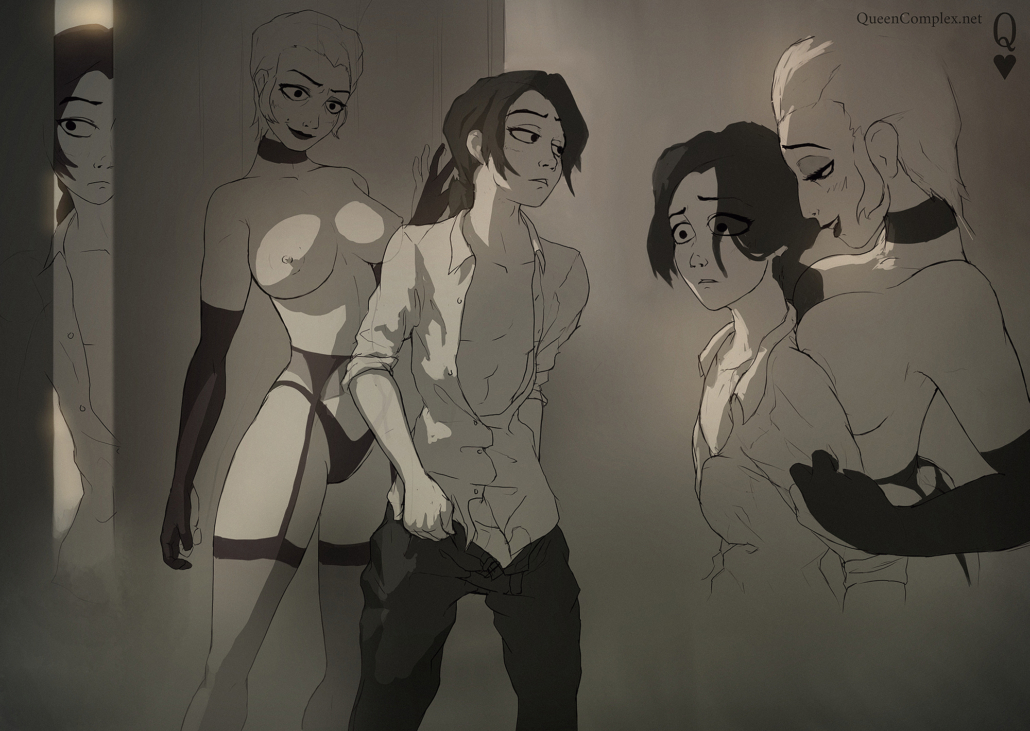 This is a concept comic for an exemplary sex scene (out of many) that would happen in the game.
This comic is more focused on illustrating what kind of character Rainah is and a bit about Daniel – the playable character.
Since Rainah is like the "Prof. Frankenstein" of the roster, she also doubles as the Estate's nurse.
Lore-wise she is mainly the lecturer and the main reason why many of the characters in the game are brought to the Estate – she really wants to share her arcane knowledge in reanimation that she has accumulated over an unnaturally long lifespan. She wishes she could be an actual lecturer in a university, but her field of expertise isn't part of a standard curriculum and any types of certificates she would have are long expired. Instead, with the permission of Aamira, she has set up the closest thing to that in the Estate by informally offering her lessons to others in a network of other supernaturals.
This would be a scene where Daniel ends up in the "nurses office" (Rainah's lab), because he probably got bitten by the werewolf girl (I'll eventually post her concept art too). Since Daniel is an Anti-christ, Rainah starts enquiring a lot about his physiology. One thing that Daniel can point out is the 3 marks of six (in hebrew) he has scattered over his body. One of the marks is in his pants. Initially, Rainah thinks he's just trying to be a smartass. Once she looks at the mark she notices that next to it Daniel has a cock fit for a pornstar and she remembers that she has not gotten laid in a very long time.
That is why she invites Daniel to her bedroom for a more "in-depth examination".
If you think this project is worthwhile and wish to support it, nothing can help me more than a subscription to this site :]