EOTL Concept Scene Sketch 4
This is one of many concept art posts for a "spookie" supernatural themed NSFW Visual Novel Game that I'm planning on doing!
The game's current working title is ESTATE OF THE LAID
[You can Click Here to view rest of my Game Updates]
…………………………………………………………………………………………………………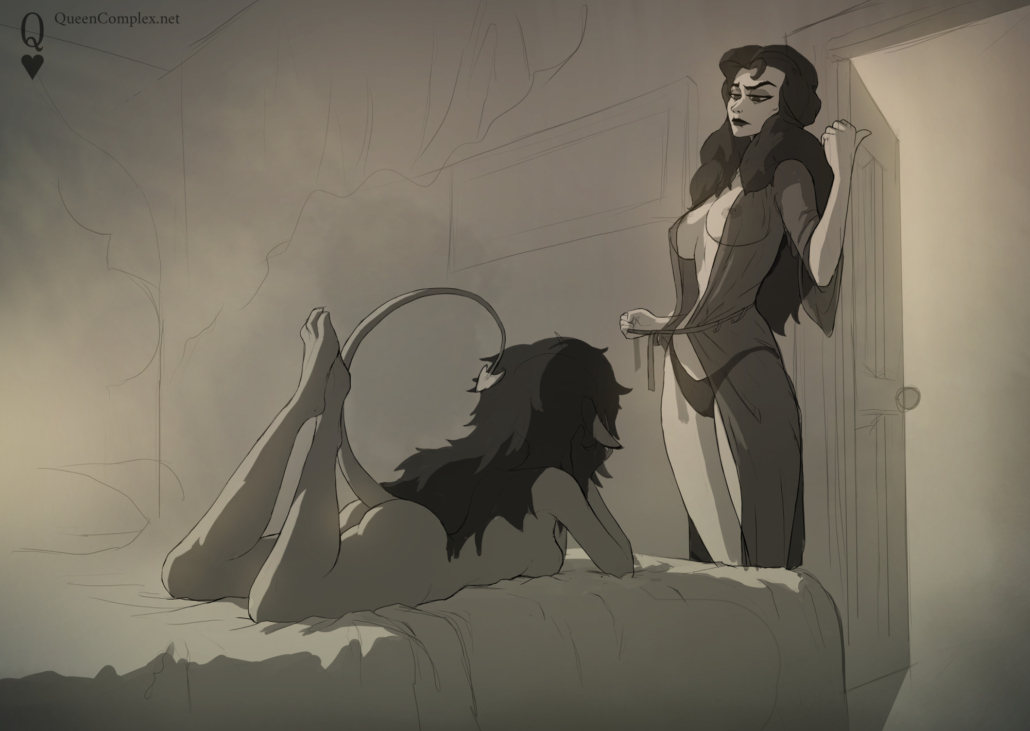 My first somewhat erotic Concept Scene Sketch! (They'll get even lewder from here ;] )
This is part 1 of 2 [Click here to view part 2] of scene's illustrating how Billi is like a pet who needs ""special"" attention. Because, again, she is a "proto" succubus – she subsists off of the libido of others through their sexual gratification.
Billi is also very blunt and shameless with her approaches, because where she is from – it's not a culture of subtlety.
Even though Aamira's two favorite types are younger girls and large masculine men (She's really into power contrasts), she knows far too well – if she does accept Billi's advances, she'll need a lot more coffee to get through the coming morning. So she politely, but sternly tells her to go bother someone else.
If you think this project is worth while and wish to support it, nothing can help me more than a subscription to this site :]