EOTL Concept Scene Sketch 5
This is one of many concept art posts for a "spookie" supernatural themed NSFW Visual Novel Game that I'm planning on doing!
The game's current working title is ESTATE OF THE LAID
[You can Click Here to view rest of my Game Updates]
…………………………………………………………………………………………………………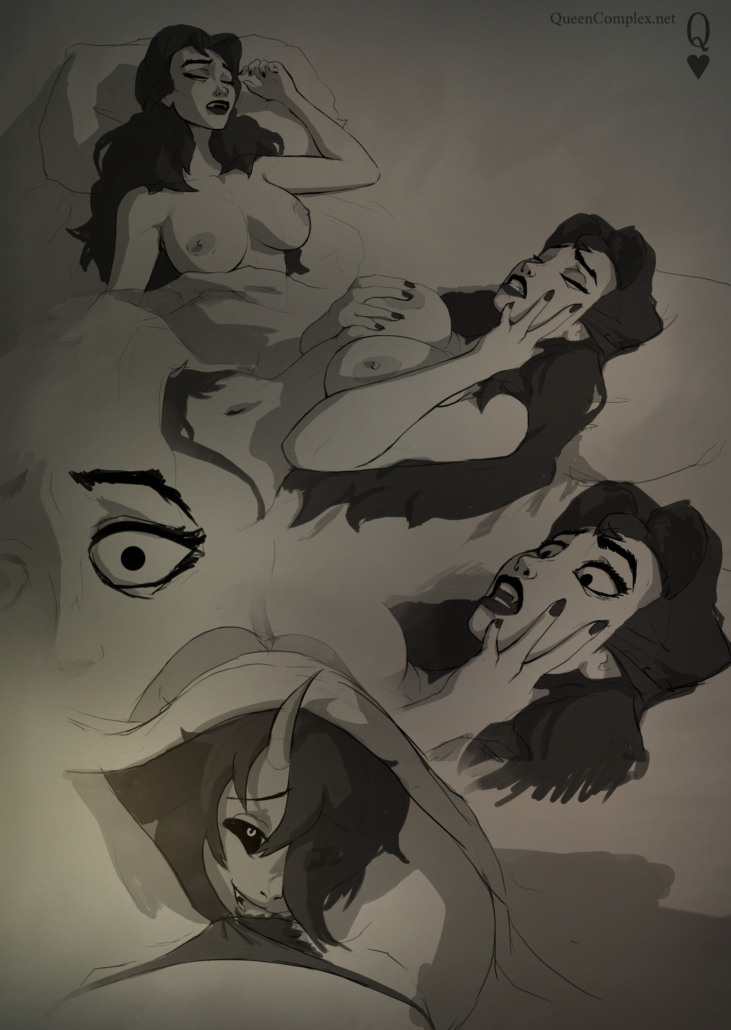 Finally showing a scene with close up nudity and some oral exchange!
This would be part 2 of 2 [Click here to view part 1] of a little Billi and Aamira event.
Here also I'm showing the extent of Billi's persistence and shamelessness.
I imagine after this page Aamira would let her finish, but then Billi would be thrown out to wait for the next day on the balcony.
I'd also like to imagine that as classy as Aamira is she snores like a bear when sleeps :p
If you think this project is worth while and wish to support it, nothing can help me more than a subscription to this site :]