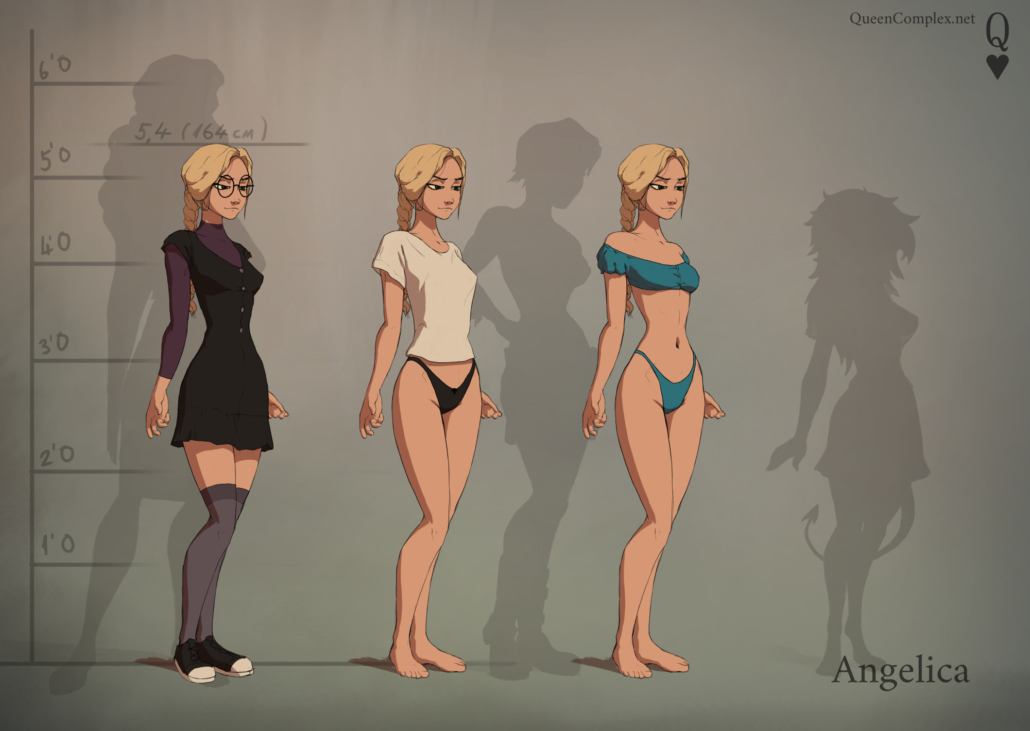 This is one of many concept art posts for a "spookie" supernatural themed NSFW Visual Novel Game that I'm planning on doing!
The game's current working title is ESTATE OF THE LAID
[You can Click Here to view rest of my Game Updates]
…………………………………………………………………………………………………………
Angelica – so far the most purely human character that I've revealed so far. Her only real supernatural gimmick is that she's a wannabe witch.
She's more of a power driven nerd who believes that knowledge is power and it just so happens to be that she is privileged to be surrounded by some very "arcane fluent" people like Aamira. She is also defined by her contrast to Dorothy – her BFF – unlike Dotty she is not that physically active, she rather prefers to find paths of least resistance.
As this is going to be a porn game…
Angelica is also very flirtations and kinky. Her sexual tendencies stem both form her own enjoyment and because she sees it as another path of least resistance to get others to do things for her.
She also get's off from teasing those who show sign of an attraction for her, but also she likes pushing the limits of those who she gets to go physicals with.
For example…
In current cannon, Dorothy and Angie have experimented together with some girl on girl stuff. [My site Subscribers can view a concept art comic on that]
She also likes to tease Aamira by pretend playing as a coy naïve girl, because she is aware of Aamiras weakness for that type.
If you think this project is worth while and wish support it, nothing can help me more than a subscription to this site :]