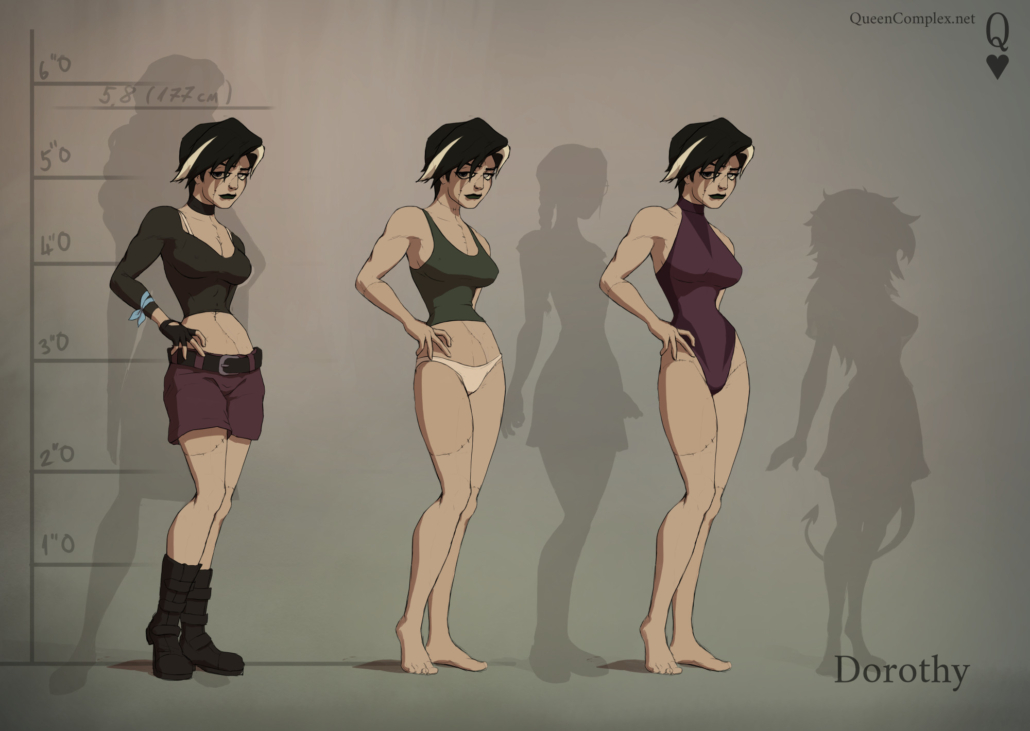 This is one of many concept art posts for a "spookie" supernatural themed NSFW Visual Novel Game that I'm planning on doing!
The game's current working title is ESTATE OF THE LAID
This is Dorothy. Her spooky supernatural gimmick is that she's a "Frankenstein's monster" who was stitched together by her mother (the "Dr Frankenstein" of this game) after a very lethal childhood accident.
She is less promiscuous than someone like Billi or her Friend (I'll post her tomorrow), but she is cool and has big boobs. Of course in the game you will get to have sex with her.
Personality wise, while moody she is chill and down to earth (for a porn game). She is also really into athletics, mostly stemming from her awareness of the fragility of flesh since she has been dead at least once already.
She also likes doing artsy stuff even though she's not very good at it.
If you think this project is worth while and wish support it, nothing can help me more than a subscription to this site :]