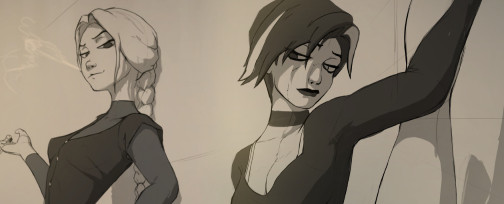 EOTL Concept Scene Sketch 2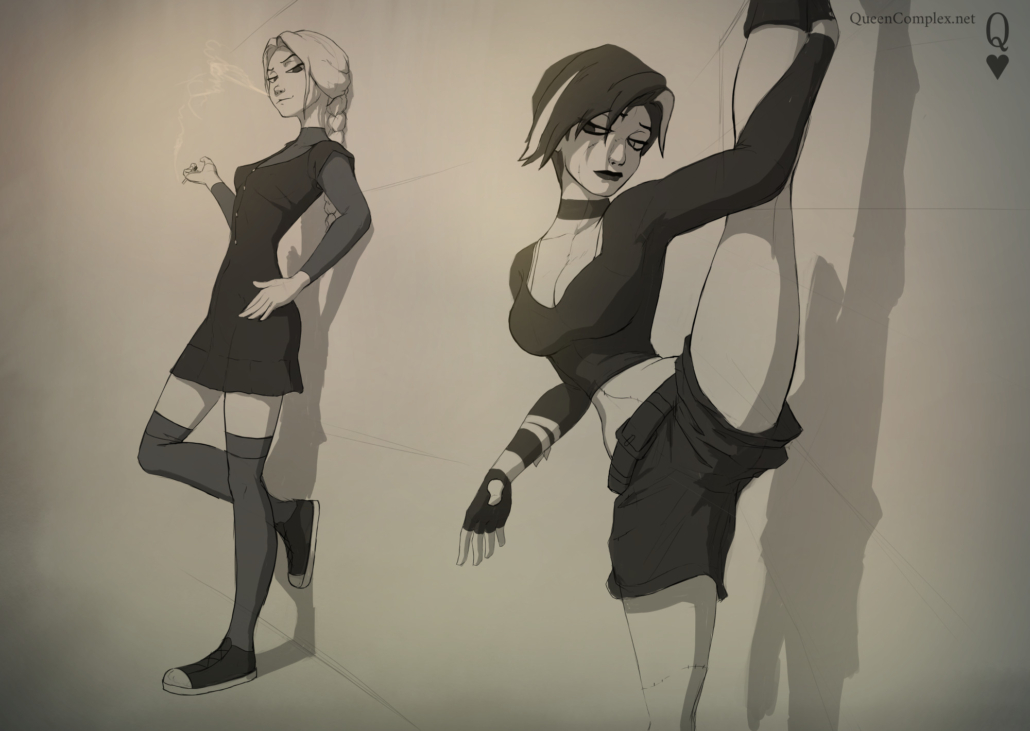 This is one of many concept art posts for a "spookie" supernatural themed NSFW Visual Novel Game that I'm planning on doing!
The game's current working title is ESTATE OF THE LAID
[You can Click Here to view rest of my Game Updates]
…………………………………………………………………………………………………………
Made this to practice illustrating the personalities for both Angelica and Dorothy.
With this particular sketch I mainly tried to show off the irony that the goth chick is not the one with a smoking habit. In fact, Dorothy is very physical health orientated and is a bit judgmental towards those who don't take care of themselves. She has been brought back from the other side once before through a long process of rehabilitation and understands far too well the fragility of flesh.
Angie, however, doesn't really care that much, because she knows a few dark arcane work-arounds and at worst she can always fall back to becoming a Vampire with the help of Aamira.
If you think this project is worth while and wish support it, nothing can help me more than a subscription to this site :]