Rainah and Janis Concept Art 1
This is one of many concept art posts for a "spookie" supernatural themed NSFW Visual Novel Game that I'm planning on doing!
The game's current working title is ESTATE OF THE LAID
[You can Click Here to view rest of my Game Updates]
…………………………………………………………………………………………………………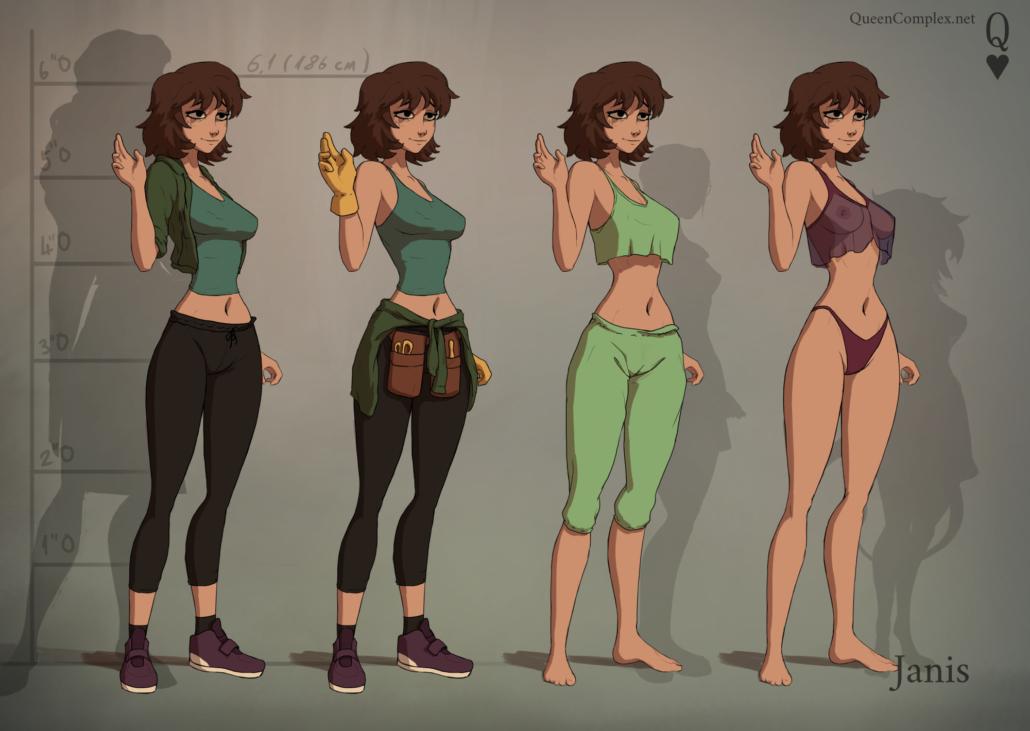 Concept Art for the m0thers of Dorothy and Angelica.
Rainah is like the Dr. Frankenstein of the roster, so she is the m0ther of Dorothy who stitched her together after a lethal childh00d accident. In the setting, she would sort of be the lecturer and the nurse of the estate. Porn-wise she would be the "hot teacher" that has not had sex for far too long.
Personality-wise she would be quite extraverted and always itching to share her accumulated knowledge about re-animating the dead. She would also be a much more approachable authority figure in comparison to Aamira.
She is also German and has a bit of albinism so the carpet will match the drapes.
Janis would be the main caretaker and gardener of the estate. She also is the m0ther of Angelica but seemingly has the exact opposite personality from her. Where Anglica is more ambitious and slutty, Janis is more humble and wholesome, but since she is a character in a porn game she also has a very sexual side which she keeps under wraps. However, most likely with the assistance of Angelica, the player will get to unravel that side too.
When it comes to her supernatural gimmick she almost doesn't have one, she is actually the only person in the main roster of women that's most like a normal person. Except for the fact that, together with Rainah and Aamira, she is in a covenant where all women get to become over 6 feet tall and yet don't age.
As of the lore right now Janis is like 41 while Rainah – 83 years old.
If you think this project is worth while and wish support it, nothing can help me more than a subscription to this site :]